Scroll Lock Indicator
If your computer has no hardware Scroll Lock indicator, you can use free software to see Scroll Lock indicator right on your screen!
Keyboard LEDs shows of indicators for Scroll lock, Caps lock and Num lock as an icon in the notification area (near clock) and as floating OSD over your screen. Moreover, with this software you can switch Scroll Lock On and Off using a mouse!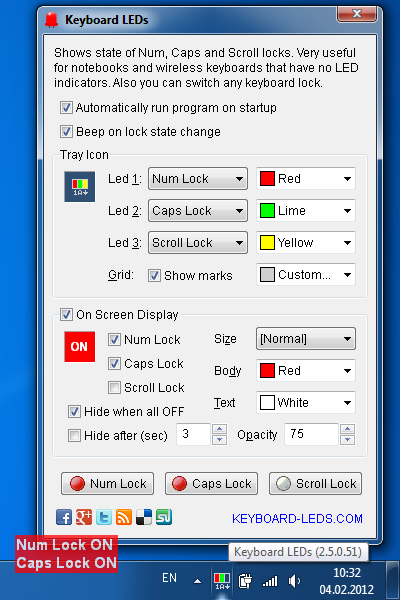 This keyboard indicator program is absolutely free so you can download free Scroll Lock Indicator right now.